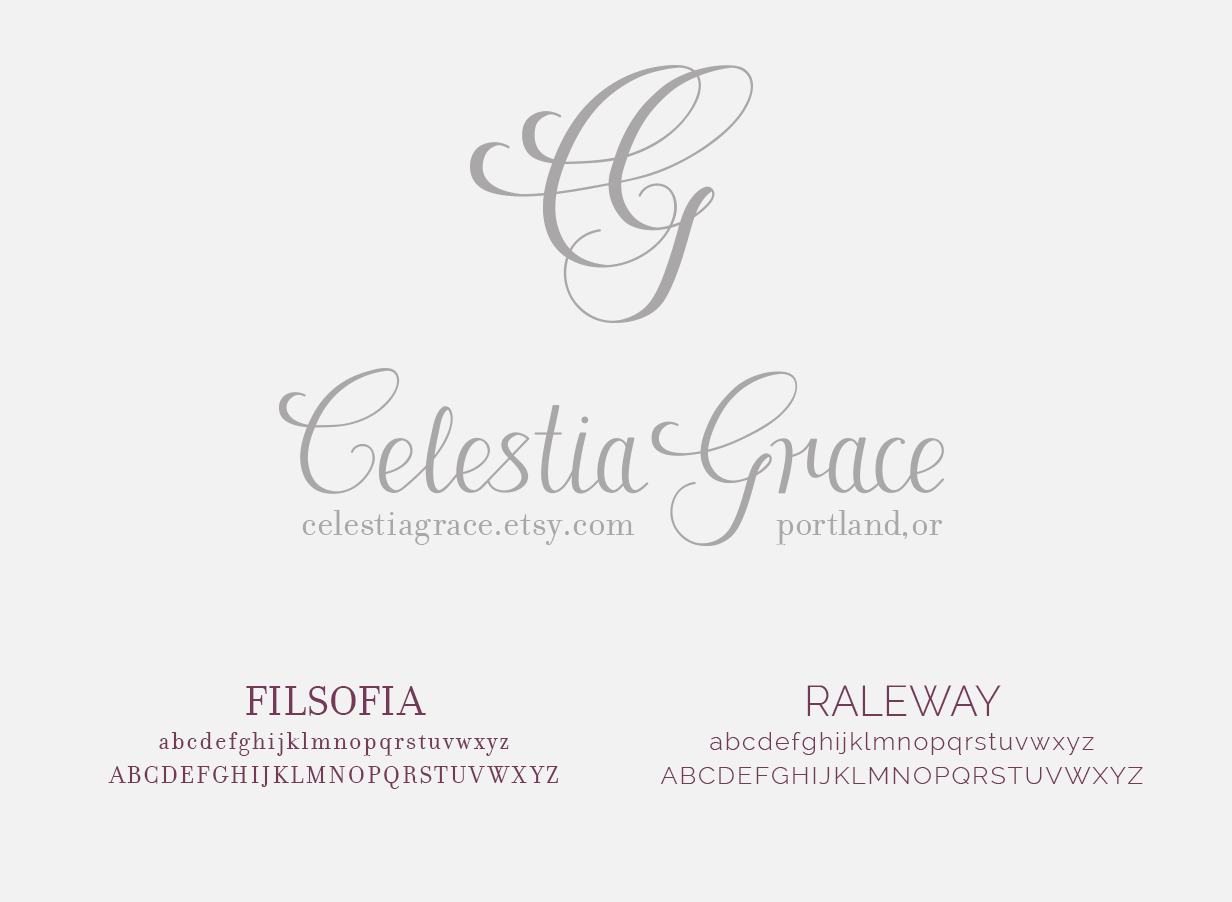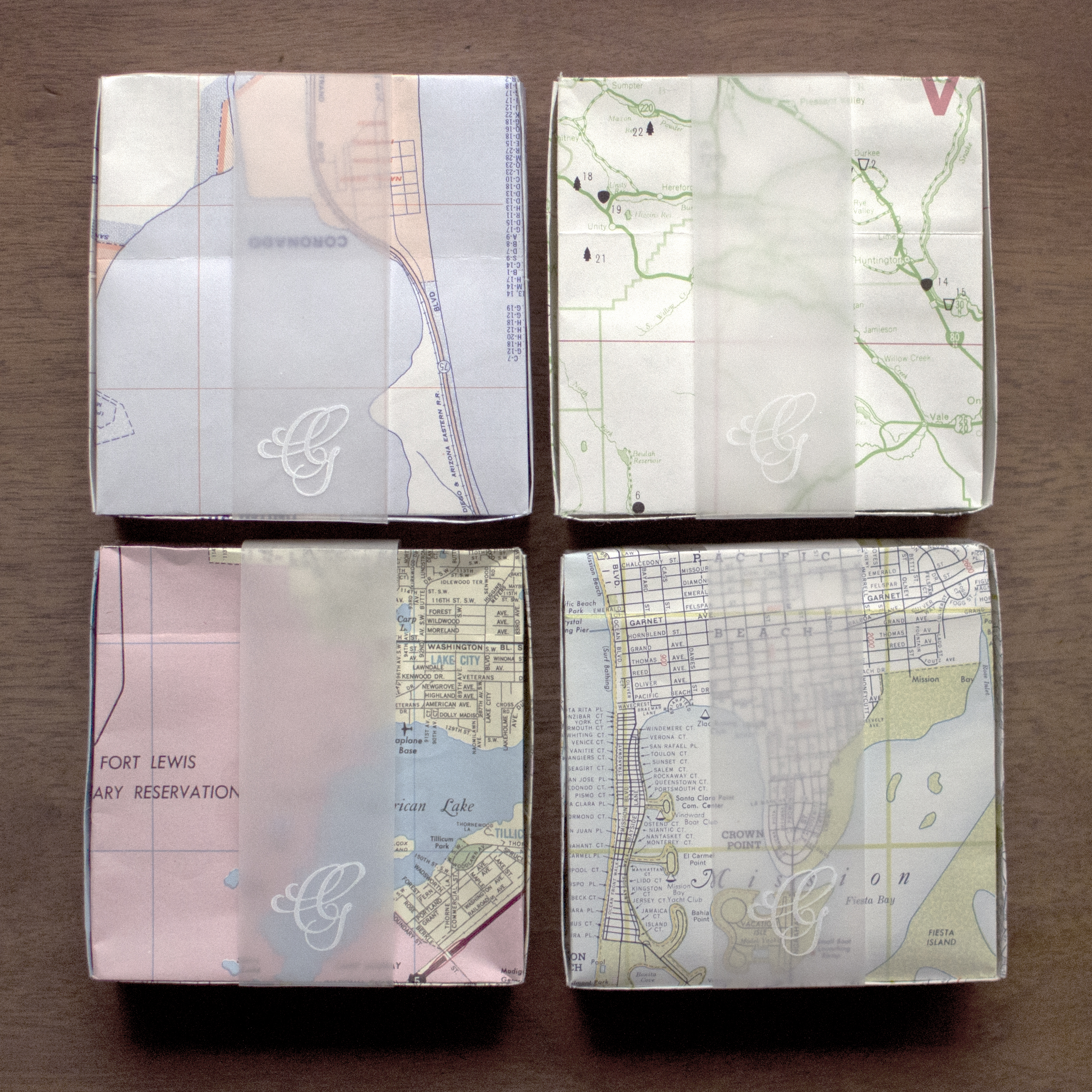 Packaging
The custom box die was created to fit a business card and jewelry tag snugly. To continue with the theme of reclaimed items, vintage maps are used to create the boxes themselves. The tags and business cards contain vintage National Geographic imagery and layering, emulating the experience of interacting with the packaged product.
Celestia Grace Jewelry Website Concept
The Celestia Grace jewelry website gives the customer a look book style feel, with slideshows of each collection and a create your own jewelry section. The create your own jewelry is unique with a photograph based user input, making it much more fun to create a necklace than clicking on a radio button. The result is that the user feels like a part of the process, therefore creating more emotional investment in the brand and its products.